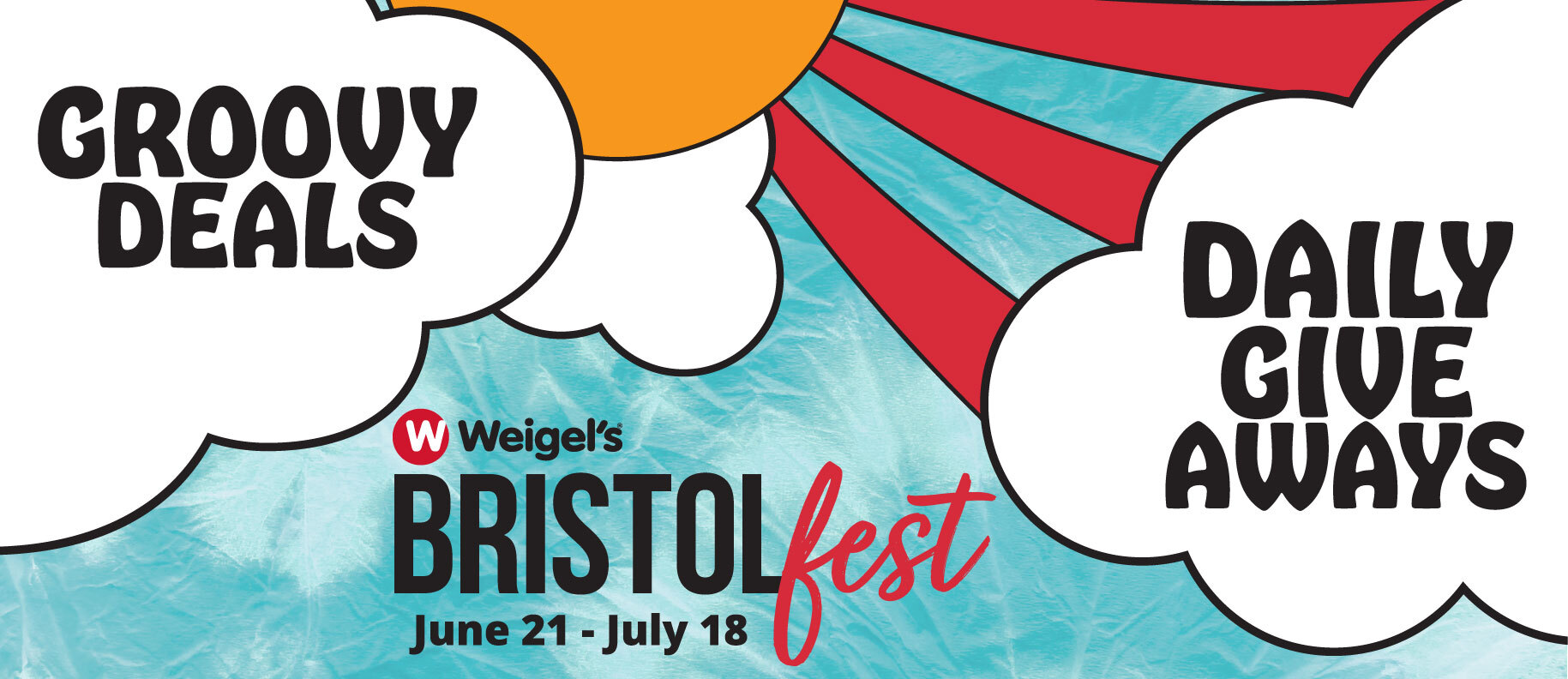 BristolFest is kicking off on June 17th with Gas Day at our Weigel's Bristol Location. Then starting on June 21st to July 17th, Weigel's will continue its celebration of BristolFest with free products, amazing deals, and prizes you can only win at our Bristol location!
In tandem with WQUT 101.5, Weigel's will give one lucky winner a set of UT football season tickets not to mention many other prizes to celebrate BristolFest.
See below for our groovy deals starting June 21st.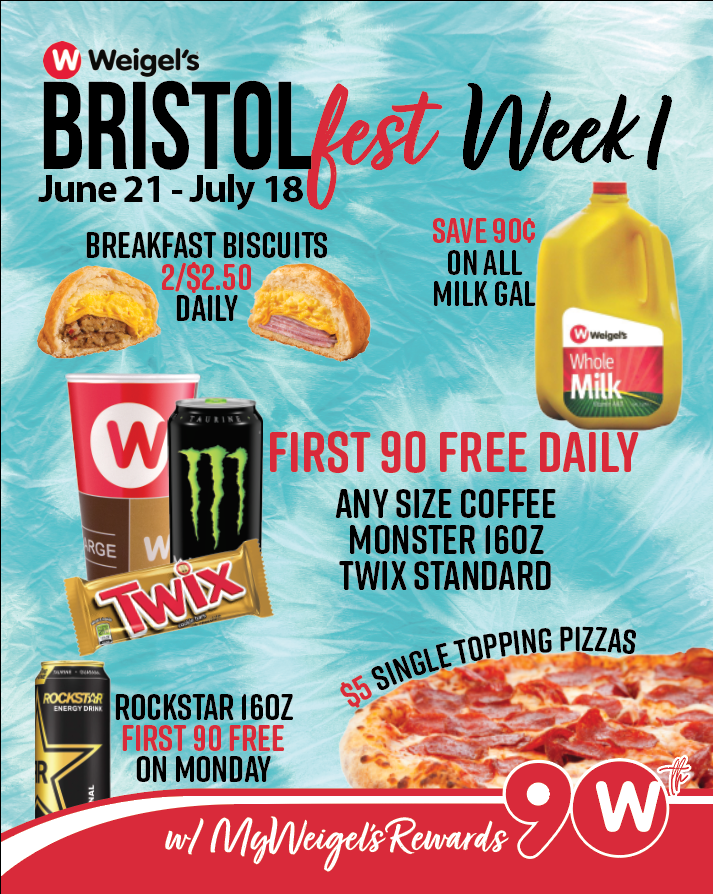 Don't Forget about our 90th Anniversary Sweepstakes as well! You can win some far-out prizes like a brand new Jeep Wrangler from Harper Jeep.
Weigel's is celebrating our 90th anniversary this pyschedelic summer, and that means 90 days of groovy prizes for you. Here's the skinny – we'll be giving away prizes every single day for 90 days, including a 2021 Jeep Wrangler from Harper Jeep! How do you enter to win? All you have to do is register your My Weigels card and you'll be automatically registered to win. Can you dig it?