Quality, local milk is a value we have at our core, and always has been.
Farm to Store Quality.
We still make our milk the old-fashioned way, and never make compromises on quality. All milk is from local East Tennessee cows, and is distributed out from our facility in north Knoxville. The direct line from farmers, to stores, to your table is almost as direct as you can get.
Compare Weigel's milk to any other, and you're in for a huge difference. It's as simple as this: Our process is better. Period.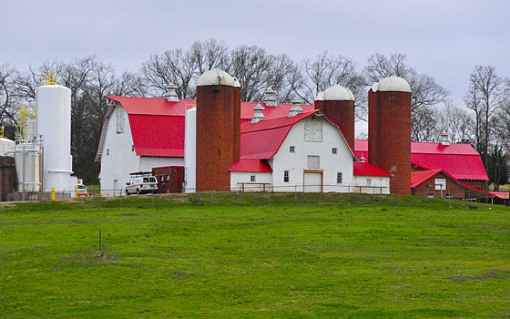 Evolution of our Dairy
After home deliveries began to decline in the end of the fifties, drive-thru milk stores were pioneered. These eventually evolved into the walk-in stores with gas that is recognizable as the convenience store of today. Times have changed, but Weigel's never stopped offering some of the highest quality milk in town.
Rooted in East TN.
In 1931, the Weigel family decided to invest in a "herd" of four cows to expand their existing vegetable farm operation. At first, milk was bottled in 10-gallon cans, but within a few short years, brothers Arthur and William Weigel upgraded the operation to include bottled milk. The Weigels' pints were hand-delivered on William's way to school at the University of Tennessee, strapped to the back of his car.
Later, a pasteurizer was purchased in order for the Weigel's to continue to provide the best milk in Knoxville. With the purchase of the pasteurizer, Weigel's was among the first dairies to provide home delivered pasteurized milk in East Tennessee. In the forties, Oak Ridge (then formally called Clinton Engineer Works) provided the perfect market for the Weigel's to sell their fresh milk. Billy Weigel remembers these days well: "When Oak Ridge came in, there were 60,000 people and we were the closest dairy, and you could haul it down there on a truck open with ice on top and it would be gone in 15 minutes. That was a break. We went from driving one truck to driving two trucks."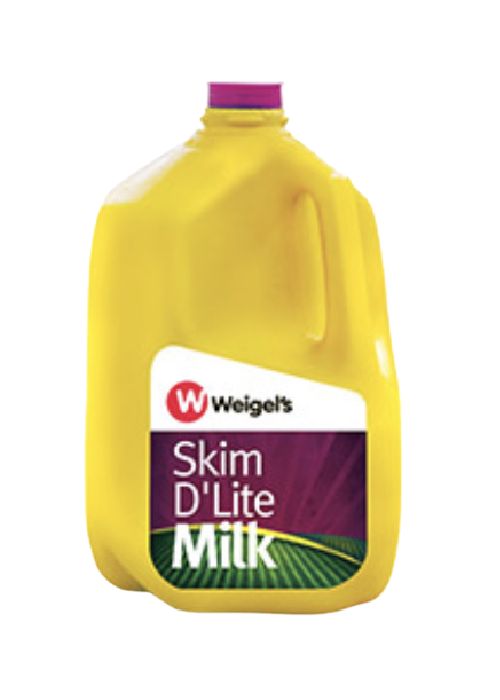 Weigel's Skim D'Lite
Our unique process takes out the extra fat present in 2% and whole, but leaves in the delicious flavor. This lets us give you a 'Lite' milk that doesn't compromise, and keeps its creamy texture.
Other skim milks taste watered down and have a gray tinge, while ours is fresh and creamy. The wonderful taste of our Skim D'Lite is due to the way we separate the cream and fat to 'skim' it off. Most other dairies heat their milk, which speeds up the process. Faster processing helps make larger quantities at a lower cost, but breaks down some of the healthy proteins and vitamins that come naturally to milk. Weigel's, however, uses a cold separation process, to make sure the natural deliciousness of our local milk isn't broken down from excessive heat. This is a more intensive process, but is absolutely worth our milk being a true "D'lite" to drink!
THE RISE OF THE 'MEGADAIRY'
Most other stores get their milk from huge, far away dairies. These cows can sometimes never see the light of day. Huge factory farms export huge batches of milk, and transport it all over the country. It can be four days or more before the milk gets from the cow to the store. Since the 70's especially, these dairies have not only grown in size and complexity, but continually have compromised on the quality of their product. Many 'megadairies' use rBST to accelerate milk production in factory cows. rBST is banned in other parts of the world, like the European Union, Canada, Japan, and others. We are proud of our dairy farmers' pledge not to use artificial hormones (rBST).